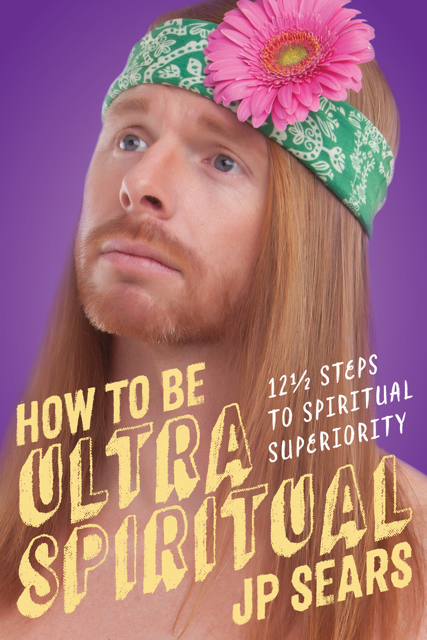 Unraveling the mystery of who we pretend to be using great humor and incredible sarcasm.

"Often in life we betray who we really are even though we might not know who that is. The journey of self betrayal is at the heart of so many of our wounds."
-JP Sears 

Cosmicsmith Radio 
Episode 19
We All Poop Out of Our Butts with JP Sears

In this episode of Cosmicsmith Radio we sit down with "Ultra Spiritual", JP Sears. We dive deep into architecting a conscious relationship. JP shares his own personal journey of stepping into incredible authenticity by sharing his humor and how it changed everything.  He has mastered the approach of using humor to create foundational shifts. And…… we talk about how we all poop out of our butts. 
JP Sears is an emotional healing coach, YouTuber, author, international teacher, speaker at events, world traveler, and curious student of life.  His work empowers people to live more meaningful lives.  JP is the author of "How To Be Ultra Spiritual," (Sounds True Publishing, release date of March 7th, 2017).  He is very active with his online videos where he encourages healing and growth through his humorous and entertainingly informative videos, including his hit Ultra Spiritual comedy series, which has accumulated over 100 million views.  You can learn more about JP and his work at AwakenWithJP.com.
JP's NEW BOOK "How To Be Ultra Spiritual" is available for pre-order now!  Because he put his heart and soul into this book, it would mean A LOT to him if you grabbed a copy for yourself 🙂  http://HowToBeUltraSpiritual.com/
Dance your way on over to iTunes, Stitcher and Google Play and hit subscribe to receive all of future shows.